Sunday, February 18, 2018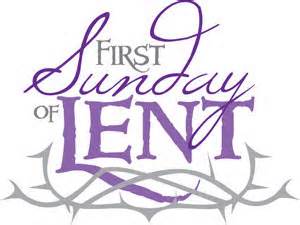 St. Paul Lutheran Church
107 Tustin Road
Fremont, WI 54940
Church Office: (920) 446-3251
email – stpaulfremont@centurytel.net
Pastor Stephen Pope Home: (920) 993-9241
Welcome to St. Paul's Lutheran of Fremont, WI. To our visitors we are glad you have gathered together with us in the name of the Triune God, Father, Son and Holy Ghost, on this day of rest and refreshment in His Word. Please take a moment to sign our guest register and pick up one of our burgundy colored "Welcome Home" folders. Please come and worship with us again.
AS WE GATHER
"Here am I." This is the simple, yet faith-filled, response of Abraham as the Lord calls him. Not knowing what the Lord will call him to do, but simply trusting the Word of the Lord, Abraham says, "Here am I." As we look through the pages of Scripture those same three little words, "Here am I," are echoed by others: Jacob, Moses, and Samuel—to name just a few. As people who the Lord has called in Baptism, may we also answer with the same faith-filled response, "Here am I!" We may not always know where God will lead, but we do know that the One who has called us will be with us as we follow where He guides.
Scripture Readings
Old Testament Genesis 22:1–18 (Abraham prepares to offer Isaac as a sacrifice.)
Epistle James 1:12–18(God cannot be tempted by evil, nor does He tempt anyone.)
Holy Gospel Mark 1:9–15 (Jesus is tempted by Satan.)
7:45 Hymns – 418, 628, 438, 718 vs. 1,3,4
Serving The Lord
**Ushers & Greeters are reminded to please wear your name tags.
Feb. 18 & 25
Greeters 1st – Glenn Pomrening Family 2nd – Matt Looker Family
Ushers 1st – Gordon Puls, Butch Owen, Glenn Pomrening, Darnell Burow
2nd – Doug Ehrenberg, Scott Krause, Andrew Looker, Matt Looker
Acolytes
February 18 – 1st – Ellie Pomrening 2nd – Landen Berrens
February 21 – Lenten Service - Emma Looker
February 25 – 1st – Kahli Weisshahn 2nd – Mackenzie Hansen
February 28 – Lenten Service - Connor Delwiche
This Week at St. Paul's:
Tuesday – 6:30PM Council Meeting
Wednesday – 10:30AM Bible Study
– 5:00PM Lenten Supper
– 6:30PM Lenten Worship
Lent 2018 Continues – Our Lenten journey will be a study of the Book of Hebrews. The writer of the Book of Hebrews presents how Jesus is the fulfillment of Old Testament Worship at the Tabernacle and the Temple. As God's people of old worshipped, the writer by inspiration, shows how Jesus is the fulfillment of God's promise of redemption and salvation as Our Great High Priest. Christ serves us by completing and fulfilling God's perfect will for a fallen world through His sacrifice. Lenten Midweek Services: 6:30PM
February 21, 2018 Jesus Is Our Perfect High Priest Hebrews 5:7-9
February 28, 2018 Jesus Is Our Compassionate High Priest Hebrews 4:14-16
March 7, 2018 Jesus Is Our Sacrificing Priest Hebrews 10:5-12
March 14, 2018 Jesus Our High Priest Serves Hebrews 13:10-16
March 21, 2018 Jesus Makes Us Priests Hebrews 10:19-25
March 29, 2018 Jesus Is Our Mediating Priest Hebrews 8:6-13
March 30, 2018 Jesus Is Better Than Any Priest Hebrews 9:11-14
April 1, 2018 Jesus Is Our Eternal High Priest Hebrews 7:23-27
Thanks – Our thanks to the Luncheon Committee for the chicken/dumpling soup that we enjoyed last Wednesday. This coming Wednesday, our hosts will be the Sunday Morning Bible Class. Lenten Supper begins at 5PM with Midweek Lenten Worship at 6:30PM.
Sunday Morning Bible Class – The St. Paul Winter Book Festival/Bible Class continues this Sunday at 9:30AM as we continue the discussion of the CPH book: "Thanks, Praise, Serve and Obey by Pastor William Weedon. This Sunday's discussion is: Chapter 4: Frequent and Faithful Reception of the Lord's Supper. Even if you do not have a book, please come! Each chapter is outlined with a power-point presentation so that you won't miss out on the subject matter. More books are available through the church office. Please come!
Ushers & Greeters Needed - It's a small thing but an important thing that happens every Sunday at St. Paul – being greeted with a smile and a friendly, "How-are-you-this-morning?" With the start of a new year, we are always in need of members of our congregation to do this. If you would like to be added to the Usher or Greeter list, please sign up on the sheet located in the fellowship area.
Change of Confirmation Schedule – Due to a conflicting schedule for one of our Confirmation families this year; the date of Confirmation will be moved for this year only. Examination will be held on Sunday, April 22, 2018 with Confirmation on Sunday, April 29, 2018. This change of schedule was approved by the Board of Elders and Pastor Pope for this year.
Confirmation Pictures Needed – We are in the process of gathering all our confirmation pictures from St. Paul's so that we may put them on the new TV that has been installed in the fellowship hallway. We have found that we are missing the following years – 1930, 1932, 1934, 1935, 1938, 1939, 1941, and 1947. If you have a copy of any of these years or know someone who may have one, please call the church office at 920-446-3251. We do not need to keep the picture, we will just be scanning it and giving it back to you.
Confirmation Names Needed – We are in need of names for the confirmation picture from 1933. Copies of the picture can be found on the round tables in the fellowship area. Please take a look at it if you think you might know some of the names of the people in the picture. Thanks for your help!
February Is Food Pantry Month! – February is St. Paul's month to remember the needs of our community through the Weymont Food Pantry. The silver box is out in the fellowship area ready to receive your gifts of non-perishable items. Let's exceed last year's collection. So far we have collected 93lbs.
The following is a list of items they can almost always use. This is not inclusive by any means. They are very appreciative of any donations (including monetary) that they receive.
mac and cheese peanut butter canned soups pork and beans
tuna canned meat ravioli/spaghettios canned fruit
canned potatoes catsup cake/cookie mixes shampoo
body wash bar soap antiperspirant toothpaste