Sunday, May 27, 2018
The Holy Trinity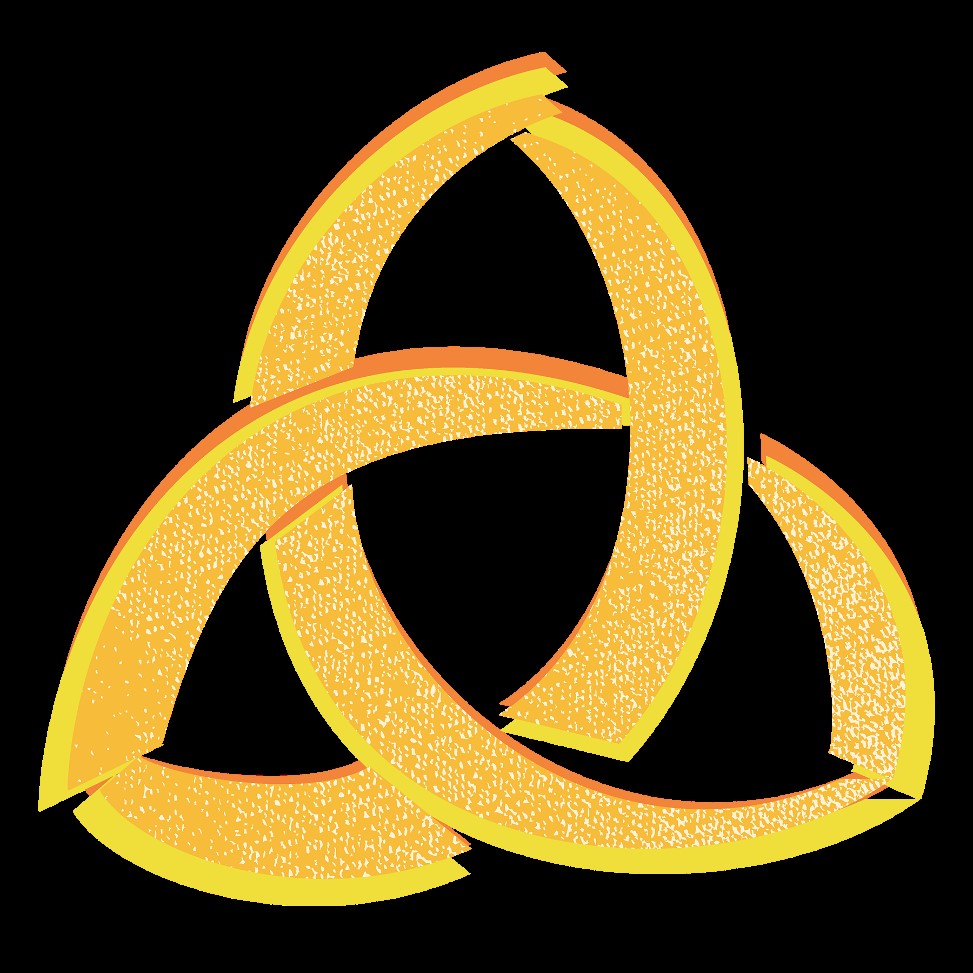 St. Paul Lutheran Church
107 Tustin Road
Fremont, WI 54940
Church Office: (920) 446-3251
email – stpaulfremont@centurytel.net
Pastor Stephen Pope Home: (920) 993-9241
Welcome to St. Paul's Lutheran of Fremont, WI. To our visitors we are glad you have gathered together with us in the name of the Triune God, Father, Son and Holy Ghost, on this day of rest and refreshment in His Word. Please take a moment to sign our guest register and pick up one of our burgundy colored "Welcome Home" folders. Please come and worship with us again.
AS WE GATHER
The Festival of the Holy Trinity gives us an opportunity to stretch our faith. At its center is a careful delineation of doctrine. At the heart of the liturgy is the Athanasian Creed, which is challenging not only for its length but for its content as well. As he writes to Titus, Paul has special words of encouragement, writing, "But as for you, teach what accords with sound doctrine" (Titus 2:1). Through the Lessons we hear and the Creed we speak, we faithfully join in expressing the doctrine that is our heritage.
Scripture Readings
Old Testament Reading Isaiah 6:1–8 (The prophet Isaiah is given a vision of the
Lord.)
Second Reading Acts 2:14a, 22–36 (Peter attests to the resurrection of
Jesus.)
Holy Gospel John 3:1–17 (The love of God is shown to the world in
Jesus.)
7:45 Hymns – 907, 947 vs.2-4, 822, 507 vs.1&4
Athanasian Creed – Page 319
Serving The Lord
**Ushers & Greeters are reminded to please wear your name tags.
May 27
Greeters 1st – Ken & Ellen Rothe 2nd – Matt Looker Family
Ushers 1st – Ken & Ellen Rothe, Gordon Puls, Glenn Pomrening
2nd – Matt & Rebecca Looker, Andrew Looker, Doug Ehrenberg
June 3 & 10
Greeters 1st – Mark & Teresa Gurgel 2nd – Bonnie Gitter
Ushers 1st – Butch Owen, Lee Hansen, Julie Hansen, Bob Wendt
2nd – Kevin Miller, Seth Miller, Tony Boettcher, Sheri Boettcher
Acolytes
May 27 1st - Ian Liebel 2nd- Landen Berrens
June 3 1st – Kahli Weisshahn 2nd- Mackenzie Hansen
June 10 1st – Colton Connor 2nd- Carson Arrowood
June 17 1st – Cooper Kester 2nd- Luke Ehrenberg
June 24 1st – Grace Ebert 2nd- Madison Hansen
This Week at St. Paul's:
Wednesday – 10:30AM Bible Study
Summer Schedule Begins Today – The Summer Schedule for St. Paul begins today. Services will be at 7:45AM & 9:30AM for the months of June, July and August. This schedule will run through Labor Day weekend, September 2, 2018. The Fall Schedule begins on Sunday, September 9, 2018 when services will resume the Fall/Winter Schedule of 7:45AM &10:30AM. September 9, 2018 begins Fall Kick-Off Sunday for Sunday School, Catechism and Sunday Morning Bible Class.
Note To 6th Grade Catechism Parents – Parents of 6th Grade Catechism students are asked to turn in the book "Know the Bible Now – A Visual Overview" which was used as a class room text book during the past year. You can bring them to church and drop them off at the church office. Your help in returning them will spare extra expense in ordering new copies for next fall. Thanks!
Summer Flower Planting – Our thanks to Bonnie Lewin for taking care of the summer container planting around church. They are beautiful!
Graduation Recognition - Graduation Recognition Sunday for members of St. Paul who are graduating from high school, college, and technical schools will occur on Sunday, June 3, 2018. Education is a blessing which our children should treasure and our parents should encourage. Our graduates are encouraged to come to church on this Sunday and celebrate this important milestone. Cake and coffee will be served between services. Please call the church office at 446-3251 so that your family member or loved one can be included in the bulletin insert so that we can note where they graduated from, degree as well as future plans.
June/July Newsletter – The June/July St. Paul Connection Newsletter will be available next Sunday.
Wednesday Morning Bible Class – Wednesday Morning Bible Class will continue during the Summer months from 10:30AM – 12 noon. We are continuing in our study of Church History in light of Scriptures. You are invited to come!
Summer Reads At St. Paul – Summer time is a wonderful time to kick back, relax and read a book! Libraries and schools have summer reading programs and St. Paul's is starting one as well. It is a program for everyone! The Summer Reads At St. Paul begins next weekend, Memorial Day Weekend, May 27, 2018. This summer reading program is being held along with the CPH Reads program through Concordia Publishing House, our Synod's publishing house. The purpose of both programs is to support/encourage Christian education for all people.
Check It Out…

Look for the book kiosk in the fellowship area starting on Memorial Day Weekend. Additional books can be found down in the church library in the basement. The kiosk and the library have a selection of books for every age from preschool to adult. If you are looking for something different or would like to order a book for your own use; check out

www.cph.org/reads

on the internet. There are selections for every age/interest at Concordia. (Once you are done reading the book that you have purchased…why not consider donating it to the St. Paul Church Library!)

How To Begin…

It's easy! Check out a book or board game from the St. Paul's Library or else check out the suggested summer reading list from Concordia Publishing House (at the Book Kiosk). Grab a CPH Reads (Purple Bulletin) and start recording the books that you have read. Board games count as well for times played as a family. Place a sticker on the sheet or "X" it off. You can enter as a family or as an individual. We ask that Board games be checked out for only two weeks so that everyone has the opportunity to use them.

How It Ends…

If you have completed a sheet or are done with your "Summer Reads" submit it in the box for a drawing for prizes on Sunday, September 9, 2018 in between services (Fall-Kick Off Sunday). We ask that there be only one entry per family or individual.