St. Paul 12th Annual Oktoberfest
Sunday October 14, 2018
St. Paul's Oktoberfest and pig roast will take place on Sunday, October 1, beginning with an outdoor church service at 10:30 am. A delicious German meal with all the trimmings, a silent auction, along with polka music, rounds out the day until 1:30 pm.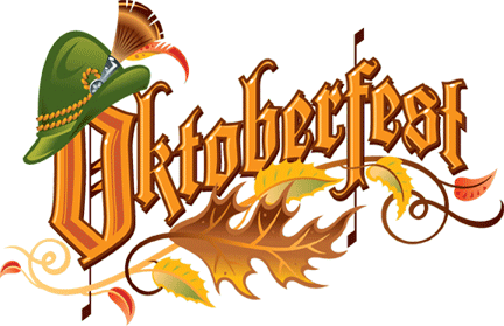 The German Dinner menu includes the following:
Roast Pork, sauerkraut, stuffing, baby red potatoes, corn, and dinner rolls. (hot dogs available for children)
Dessert: Assortment of Frosted Cakes
Coffee and Milk included
Tickets can be purchased in the church office or from Doug Ehrenberg. The cost is $12.00 per person in advance, $14.00 the day of. Kids 8 and under free.
For more information please contact the church office at 920-446-3251 or Doug Ehrenberg at 920-585-0036.
Volunteer Information
If you can help in any of the following ways please contact Doug Ehrenberg at 920-585-0036 to volunteer.
We need help in the following areas:
Pre-Oktoberffest Set-up
Lending your Nesco roasters as well as moving food from the church to the tent. Please label your Nesco.
Baking one or more German chocolate, chocolate, or white cakes, pans are provided.
Post Oktoberfest Clean up.
Table and Tent Fall Decorations.
Silent Auction Items.